Events
DPL participated in the 19th annual ITCN Asia IT & Telecom Show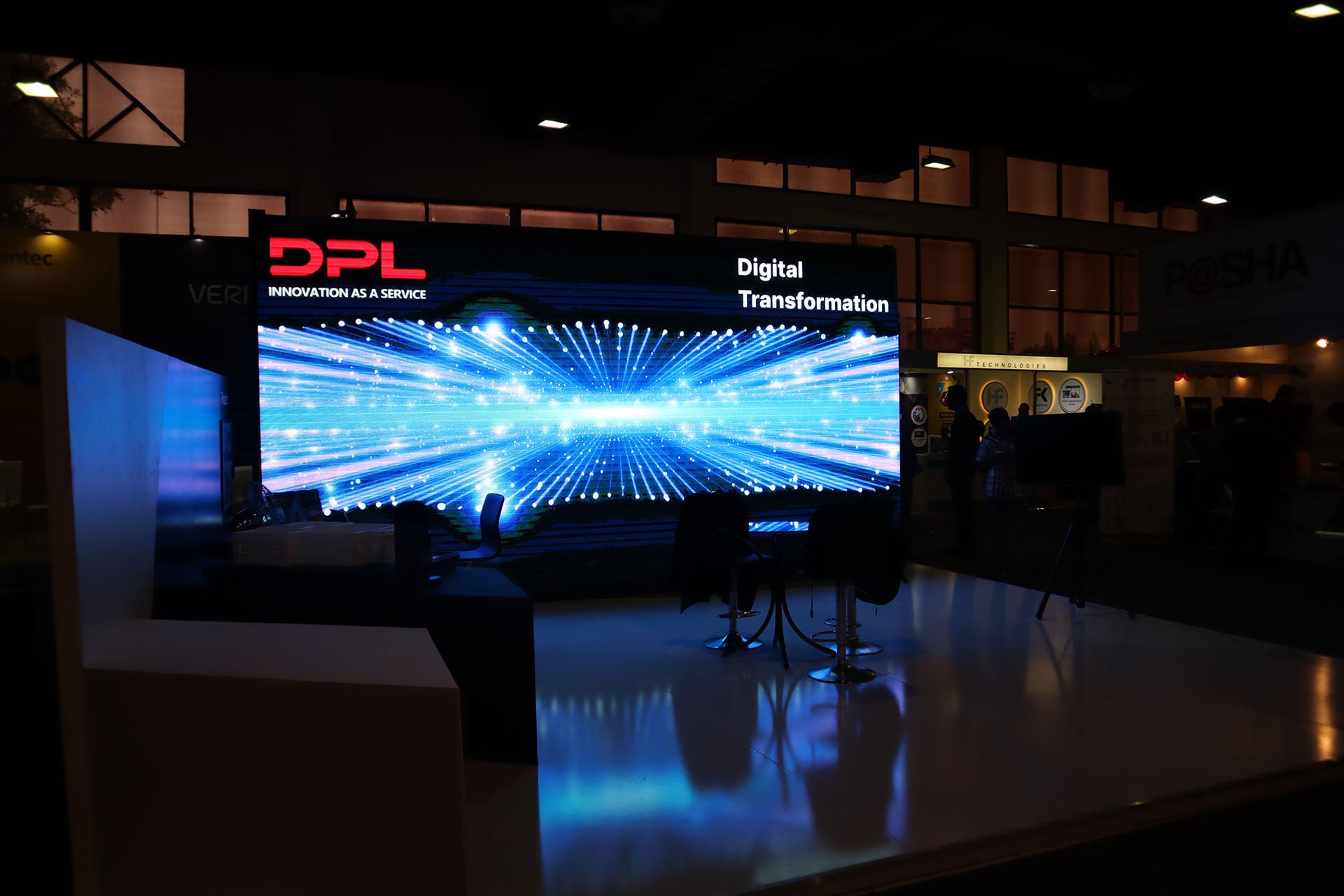 DPL participated in the 19th annual ITCN Asia IT & Telecom Show, held at the Expo Centre in Karachi. The three day exhibition provided DPL with a great opportunity to champion the message of Digital Transformation in the IT industry.
Equal parts a highlight of our projects and our fun and flat culture, DPL's sleek and modern stall attracted numerous visitors. So much so that the Chief Guest, Syed Mustafa Kamal (Chairman Pak Sarzameen Party and Former Mayor of Karachi) remarked that it was one of the most attractive and innovative stalls at the exhibition.
DPL showcased some of its innovative projects including Arro Money and Smart DPL. We are the proud IT partner of Arro Money, a UK based fintech startup providing an innovative banking solution.
Smart DPL showcased our expertise in IoT, allowing visitors to control and monitor regular home operations using a simple app. This was demonstrated using a number of sensors embedded within a model home.
Alongside our technical prowess, we highlighted our culture and values adapted from Agile principles. DPL is a people centric company with the unique culture of "Rebel Ethos". Portraits of Iqbal and Che Guevara adorned the stall, tracing the origins of our rebel culture. Sir Carr, a tongue-in-cheek physical manifestation of all that we are not, also made an appearance.
Syed Ahmad (CEO DPL, Chairman P@SHA and Chairman Prime Minister's IT Sub Task Force) along with DPL's team, guided visitors through all the services that DPL has to offer and how we not only transformed ourselves into Pakistan's first truly Agile company but also how we're helping corporate companies in their journey towards Digital Transformation.
Slider 2