Events
DPL Employees Attend the 15th HKTDC International ICT Expo in Hong Kong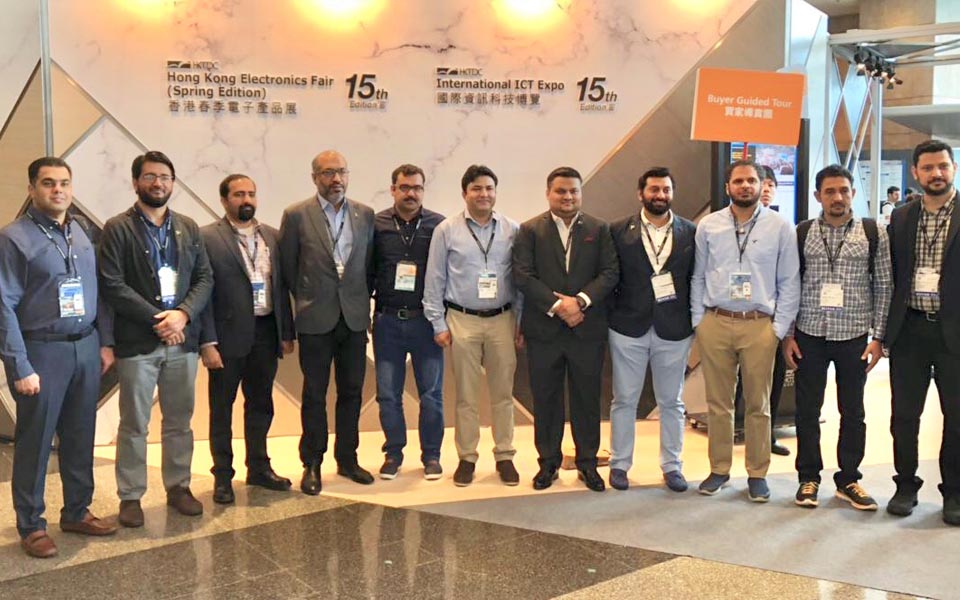 DPL has sent two employees, Shaheen ur Rehman (Program Manager), and Hazar Hayat (Solutions Architect) to attend the 15th HKTDC International ICT Expo in Hong Kong, held on 13th -16th April.
The event attracts a large number of exhibitors and buyers, with estimates of over 30,000 in attendance over the four day expo. DPL took the opportunity to send Mr Rehman and Mr Hayat to learn about the emerging technologies in the Chinese market. The two returned with valuable insights to share about the kinds of new technologies and innovations in IT on display at the Expo, including new developments in Smart Homes and Smart City concepts, the latest in mobile app development, UI/UX design and web hosting, among other things.
The two DPL staff returned energised from the experience, and eager to share what they had learned with their colleagues. Some of the main points of note included the potential for developing partnerships with Chinese firms, utilizing comparative strengths for the benefit of both. As China has a huge electronics manufacturing industry, DPL and other Pakistani IT firms are well placed to augment this market through UI/UX and software development.
Further to this, DPL places great emphasis on staff development and learning experiences, so the opportunity to provide Mr. Rehman and Mr. Hayat with international exposure and the responsibility to report back to the office with new knowledge and insights from the Expo was not to be missed.
DPL believes it is important to invest in staff, not only for their personal and professional development, but for the growth of the company as a whole, as motivated staff with the means and ability to be constantly learning and advancing are the most valuable asset a company can have.