4IR Technologies
Time to Think About Cloud Cost Optimization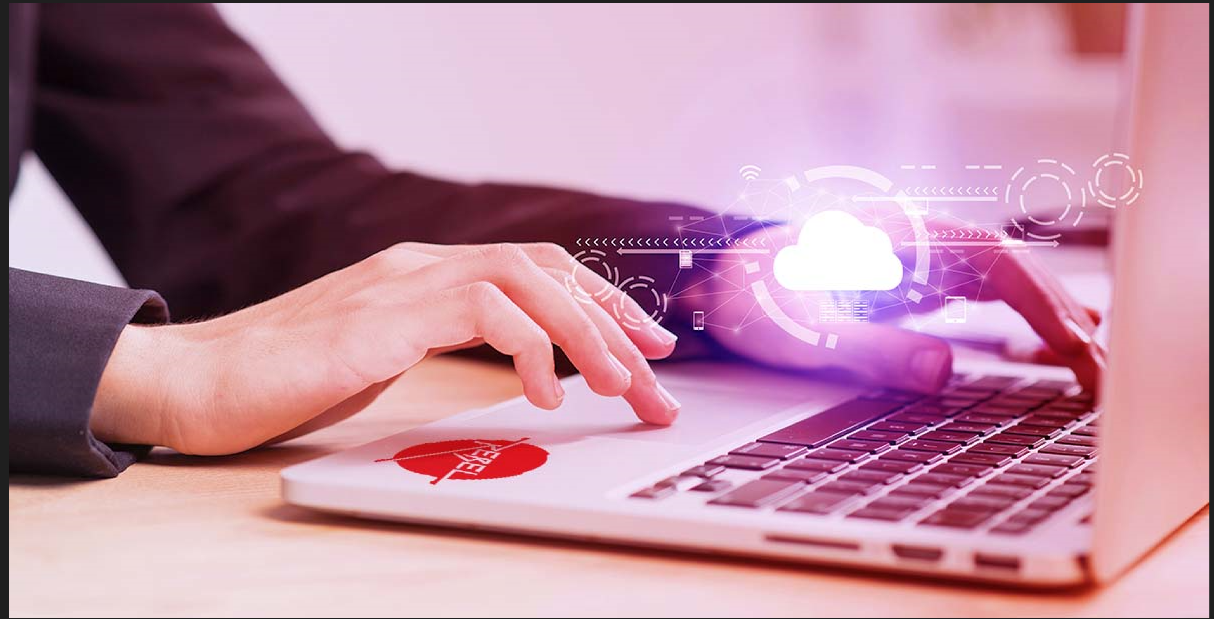 Cloud cost optimization is currently the top cloud challenge for organizations.
According to Flexera's 2023 State of the Cloud Report, 83% of decision makers ranked cloud spend higher than security (79%). With today's economic volatility, this comes as no surprise.
What is Cloud Cost Optimization?
In addition to lowering cloud costs, cloud cost optimization entails the use of best practices, strategies, techniques, and tools to ensure business value from cloud investments.
It enhances cloud cost efficiency by selecting and allocation the appropriate cloud resources for applications or workloads. For instance, you can –
Identify mismanaged or additional resources and reduce them accordingly
Avail current discounts to get higher capacity
Choose the right size for computing resources
Cloud Cost Optimization vs. Cloud Cost Management
Though the terms are used interchangeably at times, they're actually different.
Cloud cost management covers the allocation, tracking, and analysis of what organizations spend on cloud investments. Meanwhile, optimization entails the use of these insight to maximize value at a low cost.
That said, optimizing costs isn't limited to reducing expenses. The practice aims to align costs with the goals of a business. So, even if costs increase, the rise won't be problematic as it comes with an addition in revenue.
Another thing to keep in mind is that cloud cost optimization should ensure the correlation of costs with profitable activities. The data used for this, i.e. cloud cost intelligence, is what can make or break your optimization strategy.
Why Optimizing Cloud Cost Matters
Optimizing cloud spend offers organizations numerous benefits, both for the short and long run. Here are some of the major advantages this practice has to offer for your business.
Better Clarity into Cloud Costs
Cloud cost optimization doesn't help you determine your cloud infrastructure expenses.
It provides granular cost intelligence as it gives more clarity into how much is spent on different aspects such as individual customers, teams, and projects.
Therefore, organizations can determine unnecessary spending as well as pinpoint where to get higher returns.
More Cost Savings
With insights from cost optimization, you can to determine which cost centers can be eliminated.
Moreover, you can see areas that can benefit from added efficiency. Therefore, your organization will be able to reduce cloud costs.
Healthier Margins
The cost of goods sold (COGS) is one of the important metrics for organizations, especially SaaS companies.
Also known as cost of sales, COGS is the direct costs incurred while building and running subscription-based software services. Knowing this allows organizations to gain more cost visibility and, ultimately, report better gross margins.
By analyzing COGS, organizations can also effectively compare their performance against industry peers.
That way, they can determine if they're spending more and begin optimizing costs to ensure higher margins. This, in turn, fuels growth and can attract investors.
New Revenue Opportunities
Another way cloud cost optimization increases margins is by uncovering new revenue streams. For example, you can learn which products or services are a hit with your clients and deliver accordingly.
Another tactic is to see which clients deliver the highest margins and create marketing strategies to attract similar segments.
Efficient Cloud Investment
Cloud cost optimization is an effective approach to making the most from cloud investments. It helps you improve performance in the cloud without compromising on security, velocity, and system performance.
Moreover, you get to map costs to business dimensions that your organization prioritizes. Therefore, you can maximize cloud utilization by designating resources to areas delivering the best results.
iApartments: A Cloud Cost Optimization Success Story
iApartments is a renowned trailblazer that has been transforming multifamily properties into intelligent apartment communities.
Based in Tampa, the company leverages automation to help both property managers and residents.
iApartments has been leveraging investment cloud engineering as well as cloud cost optimization from the very beginning. This allowed it to triple the number of its units while reducing their cost per unit.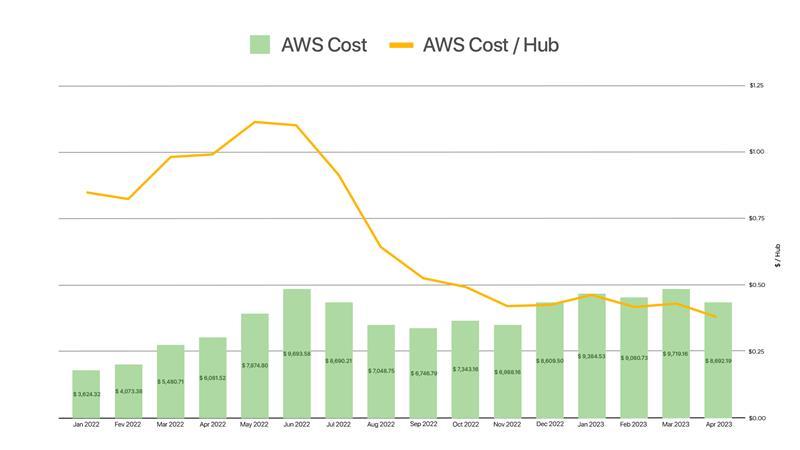 Some of the tools iApartments has been using to optimize costs include –
AWS Anomaly Detection, an advanced machine learning solution that pinpoints anomalies in the cost of AWS resources and reports them to the team
AWS IoT Core, a service that optimizes costs by optimizing the interactions between devices and cloud solutions
Amazon DynamoDB, a fully managed cloud database that can help organizations achieve cost-effective architecture
Amazon Relational Database Service (RDS), an open-source cloud database that enables organizations to easily control costs by easily operating and scaling relational databases
AWS Lambda, an event-driven service that runs code without provisioning or servers, reducing management and operational overhead without compromising on agility and scalability
Amazon Elastic Compute Cloud (EC2), a web service that offers secure, resizable compute capacity
Amazon Elastic Container Service (ECS), a highly scalable container management service that enables developers to run applications without configuring an environment for running code
Amazon Kinesis, a cloud-based service for processing streaming data in real-time that enables the optimization of data analytics costs without impacting performance
Cost Optimization Strategies to Get You Started
If you feel inspired by iApartments and wish to start practicing optimizing your cloud costs, here are some strategies you can start with right away.
Understand Cloud Usage Patterns
You can't begin your optimization journey without understanding your business' IT resource usage requirements.
With clarity into aspects like demand patterns and seasonality, you can begin predicting your cloud spend.
You can also opt for cloud cost optimization tools that can capture usage and spending patterns. Some of these solutions offer analysis and visualization capabilities as well.
Prioritize Cloud Cost Organization-Wide
Make developers keep cost as the first metric they include in any engineering decisions they make. To be more specific, ensure they stay on top of metrics that pertain to cloud cost such as –
Unit Cost – Be it cost per API or cost per report, developers should understand what impacts cost and ultimately your bottom line.
Idle Cost – This is the baseline cost with xero customer load. Knowing this value can help measure your efficiency as well as pinpoint necessary architecture changes in terms of savings.
Cost/Load Efficiency Curve – Monitor if unit costs grow at the same rate as your business' customer base or exponentially whenever you add clients. This will help you determine when a solution is no longer profitable.
Find out the Cost of Data Transfer and Reduce It
Moving data can be quite expensive as cloud service providers charge a hefty fee. That's why unnecessary data transfers are frowned upon.
However, there will be times when you need this feature and will have to pay more for secure and accelerated movement.
For that, you need to evaluate your cloud service provider's data transfer fees and then adjust your cloud architecture to minimize data transfers.
For instance, you can move an on-premises application to the cloud if it requires access to data hosted there.
Start Tagging Cloud Assets
Tagging enables you to identify the team responsible for cloud assets. This, in turn, helps attribute costs at the time of billing. It further enables decommissioning resources automatically when they're no longer needed.
Moreover, tags can be used to control spending as cloud service providers can alert you as you reach a specified threshold.
Most SaaS may forgo tagging because they don't see the need for it. However, this can be quite helpful as your cloud spending increases and usage grows. Moreover, it can get too difficult later on.
Start Applying Cloud Cost Optimization Today
You can't manage what you don't measure. Therefore, you need to embed this practice in your organization ASAP.
However, keep in mind that cost optimization is a journey, not a destination. Therefore, you should constantly implement its strategies or else risk numbers going higher.