News
DPL Rings in Q4-2022 with Three New Clients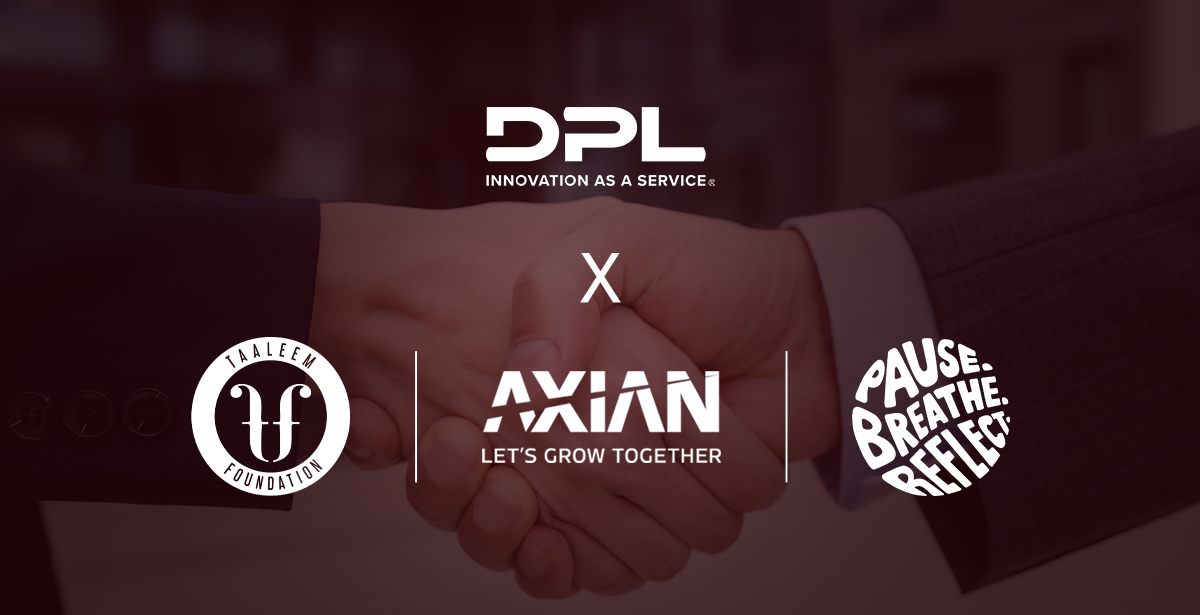 Continuing the positive trend of the past three quarters, Q4 started out strong as DPL signed on three new clients: AXIAN, Taleem Foundation, and Pause Breathe Reflect. With these three added to our client base, we further cement our reputation as one of the leading software companies in Islamabad and beyond.
AXIAN is a pan-African group that operates in nine Indian Ocean and African countries. It partners with their leaders to fuel their socio-economic transformation, specifically in five sectors: real estate, financial services, energy, telecom, and innovation and FinTech.
Since 2016, AXIAN's name has been associated with several firsts. It's the first to offer a commercial 5G network in Africa and to set up a solar farm in the Indian ocean.
Moreover, it's behind the leading mobile money operator and telecom company in the Indian Ocean, and a fuel station network in Madagascar.
As for Taleem Foundation, this is a non-profit and non-governmental organization in Balochistan. Founded in 1993, it aims to bring a social change by providing quality education to the under-privileged areas of Pakistan.
Over the years, Taleem Foundation has set up eight schools in tribal and remote areas. It has also set up a training center that offers vocational training and higher education. Its efforts have especially targeted females, ensuring their education and future economic empowerment.
In the past two decades, Taleem Foundation has received many accolades internationally. US-based think tank PUSH Institute recognized it as the Social Entrepreneurship Project of 2005. Moreover, it received the Global Good Governance Award in 2016 for promoting female education.
Finally, Pause Breathe Reflect is an online mindfulness apparel store. However, it goes beyond being a retailer to being a movement that puts individuals at ease, sharpens their focus, and expands their awareness.
Pause Breathe Reflect was brought to life by Michael O'Brien, a business leadership development and Peloton Executive Coach. Featured on Business Insider and CNBC, he helps executive leaders and teams to achieve better results.
We are ecstatic to see how where our journeys with our clients will lead us. Especially as we work towards leaving our mark both locally and internationally.
We'd love to hear from you too if you have a great idea or just want a solution to jumpstart your brand. Simply fill the form below and we'll get back to you soon.