Custom App Development
The Ultimate Fintech App Development Guide for Savvy Business People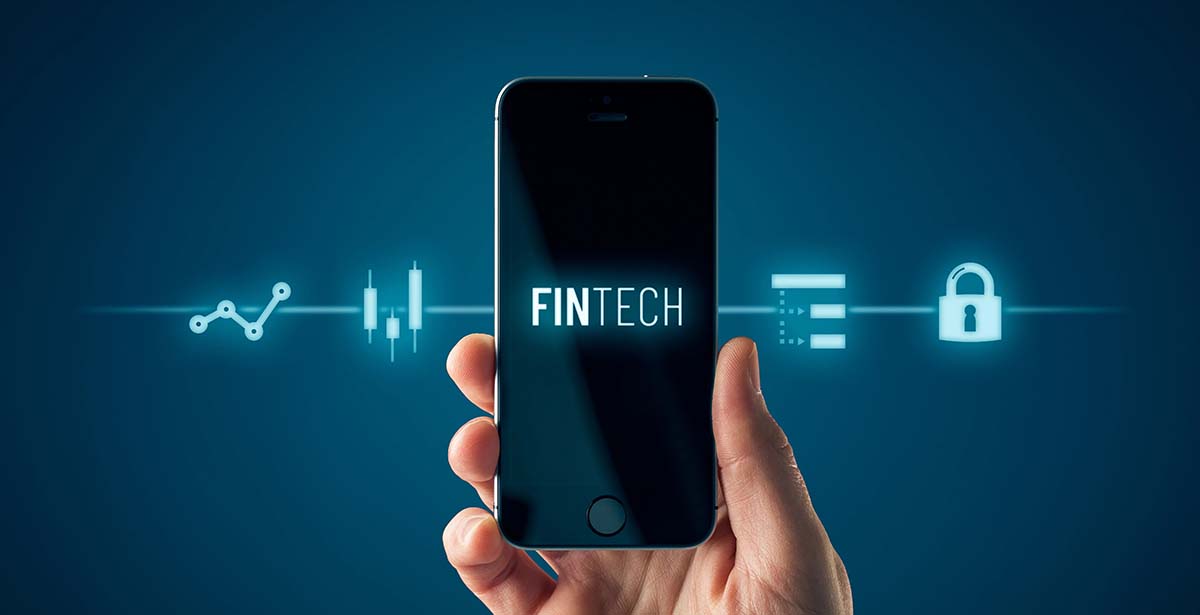 The demand for Fintech app development is on the rise. Around 6.1 billion Fintech apps were downloaded in 2021, which is 25.2% more than 2020. In just the first quarter of 2022, 1.74 billion apps have been installed and the number continuous to grow.
If you're in the finance sector or are an appreneur who wishes to roll out a Fintech app, this is the perfect time to start. Yet before you do so, below are some important things you should know of.
The Value and Benefit of Fintech App Development
Financial technology (Fintech) apps are designed to streamline the delivery and use of finance services. Initially, they were limited to the back-end systems of financial institutions. However, they've evolved into customer-centric solutions that serve a variety of sectors in addition to finance.
Why Invest in Fintech App Development
If you're an appreneur, the following numbers may pique your interest.
Fintech is a constantly growing market. According to Statista, Fintech revenues globally amounted to 92 billion euros ($95.7 billion) in 2018. This number is estimated to grow by 12%, reaching 188 billion euros ($195.6) by 2024.
Moreover, KPMG reports that in 2021, 5,684 Fintech deals drove investment globally over $210 billion. And in a single week in September 2022, 46 Fintech investment deals were made!
Fueling this growth is the high demand for these apps. TechCrunch reports that 90% of smartphone users resort to mobile-based payments. Customers are also turning away from traditional banking systems, opting for Fintech products instead.
There's also the massive growth of cryptocurrencies to factor in. Capturing a significant share in the Fintech marketplace, apps managing blockchain-based currency are in-demand.
Therefore, this is the perfect time to take part in this industry.
How Your Business Benefits from Fintech Apps
Regardless of which sector your business is in, having a Fintech app associated with your brand is a great step. And here are some reasons why.
Enhanced Efficiency – Fintech app development can automate different aspects of your business. This eliminates many costly errors that can get your business in hot water with regulatory and compliance bodies.
Cost Efficiency – Automation will always result in lower costs in the long run. One cost you can effectively reduce is that of humans servicing clients. That's because technologies like artificial intelligence (AI) can take over easily in functions like credit risk.
Financial Deepening and Inclusion – Fintech solutions can easily transform consumer experience by providing access to financial services. That too while delivering convenience and a great experience.
Streamlined Operations – You get to avoid many mismanagement pitfalls by automating financial processes. Especially if your Fintech apps are integrated with other apps used across your organization's functions.
In-Demand Fintech App Types to Consider
If the above inspired you to invest in Fintech app development, here are popular types of apps you can create.
Loan Apps
Loan apps facilitate every aspect of the lending process, from the application to loan payments. And whereas majority of these apps support banks and credit unions, they can be built to support peer-to-peer (P2P) lending.
What makes these apps in demand is fairer approvals thanks to big data. Using financial information like an applicant's bank balance, they can accurately determine their creditworthiness. That too quickly and possibly with lower interest rates. For lenders, loan apps also enhance the security of the loan process.
Digital Banking Apps
Possibly the most common type of Fintech apps, digital banking apps enable account holders to manage their money. They also spare them from going to bank branches by delivering financial services at their fingertips.
In addition to convenience and transparency, banking apps help clients keep an eye on transactions. For instance, app notifications indicate credited amounts. Some apps further go beyond the usual functions to help individuals with important tasks such as tracking their credit score.
Insurtech Apps
Insurance technology (Insurtech) apps are part of many digital transformation efforts revolutionizing the insurance industry. They add accuracy to risk assessment while giving policyholders a faster way to apply for coverage and process claims.
Insurtech apps can also be combined with IoT devices, wearable devices, and AI to give insurers insight into their clients' lifestyles and risk profiles. This helps companies roll out exciting initiatives like usage-based insurance which reward safer clients with lower premiums while reducing compensation payouts.
Regtech Apps
Regulatory technology (Regtech) apps allow organizations to comply with the laws set by regulatory bodies.
Organizations' compliance departments can use Regtech apps to monitor risks, changes to regulations, and much more. The apps can also implement identity and risk management as well as financial crime detection.
Investment Apps
These apps have expanded the world of investment beyond the wealthy. They eliminate intermediaries, reduce commissions, and simplify trading altogether.
Investment apps also offer lower costs and minimum balance requirements. Moreover, they allow users to deal with alternative assets like cryptocurrencies and access markets across the globe 24/7.
One type of investment apps known as robo-advisors takes things up a notch. These apps use AI and machine learning to make trades on users' behalf. Therefore, they're suitable for novice traders who wish to profit from the stock market.
Payment Processing Aps
Payment processing apps are crucial for online businesses. They make financial services accessible to more people by supporting online payment transactions. The value of these apps also stems from their ability to seamlessly handle foreign transactions, that too cost-efficiently.
Personal Finance Management Apps
One of the top benefits of Fintech is helping individuals manage their money better. Therefore, you'll be doing many people a favor by taking up personal finance management apps as your next Fintech app development project.
These apps act as automated financial advisors, allowing users to gain better control on their finances. For instance, users can identify where they're spending the most, and learn how to save up or pay off debts. In turn, they slowly develop the habit of saving and become better at making financial decisions.
Tax Filing and Management Apps
While no one enjoys the complexities of taxes, tax filing and management apps can make the process bearable. They simplify everything related to preparing, filing, and managing taxes for both individuals and businesses. They can also prevent costly mistakes and suggest deductions, making them a user's best friend around tax season.
How to Choose Your Fintech App Development Partner
Now that you know everything there is to fintech app development, it's time for you to choose who you outsource this to.
Why You Should Outsource the Development Process
Considering the regulations binding the financial sector, you may be worried about hiring a software development company outside your business. However, choosing the right developer will ensure airtight security.
You also get to enjoy numerous benefits such as –
Lower Cost – Outsourcing fintech app development promises more cost savings than developing with a local company or an in-house team. While the amount you save depends on factors like the complexity of the app, it's still cheaper than the alternative.
Time Savings – Recruiting in-house developers will take up a lot of your time. The recruitment cycle and the development time can take almost a year. Outsourcing, on the other hand, ensures quick delivery within a suitable time frame.
World-Class Resources – Instead of restricting your team to a few essential resources, you get to work with professionals with vast experience. Their expertise will further provide you with deep insight to make your app stand out. Besides, they can help fuel your business' digital transformation and ensure your success.
Quick Time to Market – With more and experienced people on the team, you get the competitive advantage of quicker development. From the discovery phase to the actual launch, the app you want will be in stores quickly.
Factors for Selecting the Right Fintech App Developers
To pick the best Fintech app development team for your upcoming project, factor the following aspects in your decision-making.
Expertise – Take a look at each company's portfolio, scanning for apps similar to what you have in mind. Choose companies that understand your market and can deliver accordingly.
The Talent Pool – You should have access to experts who are skilled in everything Fintech. In addition to tool expertise, look for talent who can understand your vision and realize it.
Knowledge of Regulatory and Cybersecurity Requirements – Your development partner should have a strong grasp on the legal aspects and cybersecurity needs of the app you're developing.
Evidence of Professionalism – Check your potential partner's social media for reviews and comments from past clients.
Risk Management Plan – Your partner should have a foolproof risk management plan for your app. After all, Fintech app development prioritizes the security and protection of private financial information.
You're Just a Click Away from Your Future Fintech App Development Partner
We'll gladly realize your app idea and deliver it to your enterprise app store or conventional app stores. Even if you're unsure about how you wish to proceed, our digital transformation experts can guide you in the right direction.
Simply fill the form below and we'll get back to you as soon as possible.