Digital Transformation
Retail Digital Transformation: The Future of Consumer Experiences
Shahrukh Satti
26-May-2023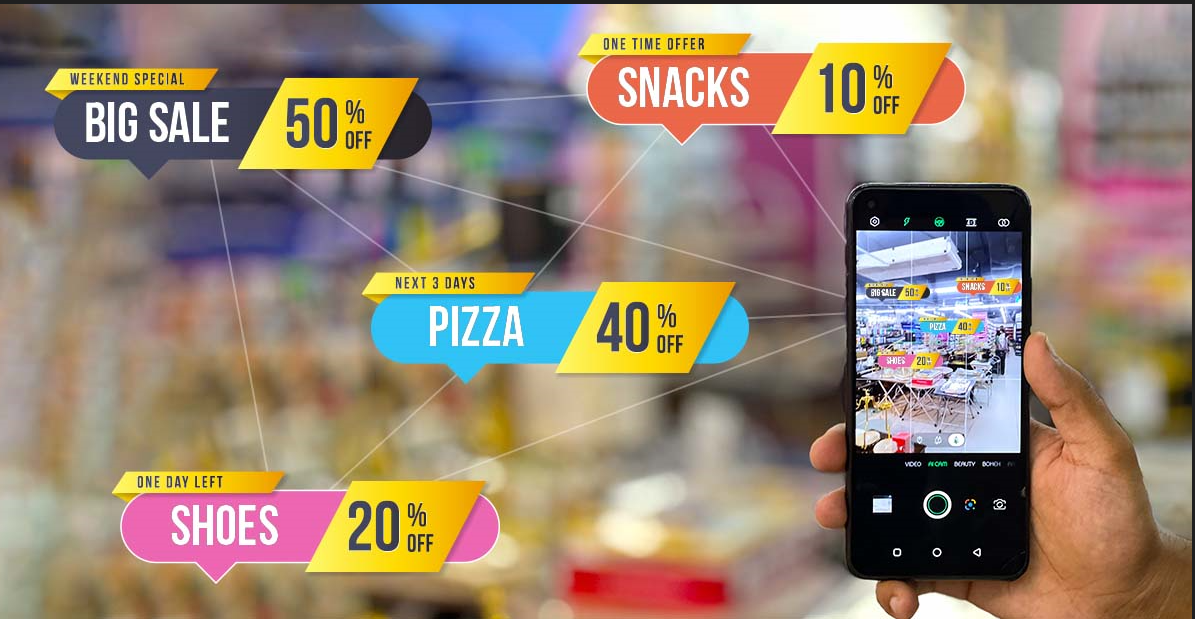 Retail digital transformation is driving a remarkable evolution in an industry worth over $27 trillion.
The advent of artificial intelligence (AI), the Internet of Things (IoT), and augmented reality (AR) has revolutionized the landscape, surpassing the impact of e-commerce and mobile devices.
Why Digital Transformation Matters in Retail
Digital transformation is the process of using digital technologies to improve business operations and customer experiences. It can involve a wide range of activities, such as:
Investing in new technologies, such as AI, IoT, augmented reality along with e-commerce platforms, mobile apps, and data analytics tools
Reorganizing business processes to take advantage of digital technologies
Changing the way employees work to be more agile and responsive to customer needs
It leverages industry 4.0 technologies to enhance customer experiences, streamline processes, and unlock valuable insights for strategic decision-making.
While retail digital transformation can be a complex and challenging undertaking, its benefits can be significant. To be more precise, embracing digital transformation helps retailers through the following benefits.
Improve Customer Experience
Digital technologies can help retailers create a more personalized and convenient shopping experience for customers.
For example, retailers can use data analytics to track customer preferences and make recommendations.
They can also use mobile apps to allow customers to shop from anywhere.
Gain Insight into Customer Preferences
Data analytics allows retail businesses to collect and analyze data related to customer experience. With that data in hand, decision makers can find better ways to drive sales.
Similarly, AI and machine learning (ML) can collect data that increases conversion rates.
Increase Efficiency
Digital technologies can help retailers to improve operational efficiency. For example, e-commerce platforms can be used to automate order processing and fulfillment.
Retailers can also use data analytics to identify areas where costs can be reduced.
Grow Sales
Digital technologies can help retailers reach new customers and grow sales. For example, businesses can use e-commerce platforms to sell to customers in new markets. They can also use social media to reach a wider audience.
Optimize Costs
New solutions can effectively reduce the overhead costs associated with manual tasks like inventory management. They also reduce the chances of costly errors.
And the best part is that these solutions are easy to scale without further hardware investments. This means lower IT expenses in the long run.
Enhance Adaptability
If there is one thing that the pandemic has taught businesses, it is the importance of adapting to change.
This was relatively easier for companies that are more advanced on the retail digital transformation curve. Therefore, you may want to speed up your journey to ensure better adaptability.
Access Wider Markets
Digital solutions can extend your selling power beyond physical stores. That way, you can capitalize on the rising number of online shoppers.
Engage Employees
Automation as well as optimized operations can increase employee satisfaction effectively. Moreover, employees feel confident about their performance as they can connect with peers faster and collaborate better. Therefore, digital transformation boosts their morale as well.
Who Should Consider Retail Digital Transformation?
Contrary to misconceptions, small and medium-sized businesses too can benefit from retail digital transformation. In fact, they may have an advantage over larger retailers, as they are often more agile and responsive to change.
To be more precise, here are the types of retailers who can benefit immensely from retail digital transformation.
Brick-and-Mortar Retailers
Traditional retailers who have long relied on physical stores are recognizing the importance of incorporating digital elements into their operations.
With e-commerce platforms, contactless payment systems, and personalized online experiences, these companies can create a seamless omnichannel presence. And, in turn, bridge the gap between physical and digital retail.
Online Retailers
While born in the digital realm, online retailers still need to continually innovate to stay ahead.
Adopting cutting-edge technologies such as AI, AR, and ML enables personalized product recommendations, improved shopping experiences, and optimized supply chains.
Small and Medium-Sized Enterprises (SMEs)
Digital transformation is not solely reserved for large corporations. SMEs benefit by expanding their customer reach, improving operational efficiency, and competing effectively in the ever-evolving retail landscape.
Moreover, technology empowers smaller businesses to access cost-effective tools and platforms that drive growth and enhance customer satisfaction.
Retail Digital Transformation Success Stories: The Industry Disruptors and Operational Champions
There are many success stories of retailers who have embraced digital transformation. Here are a select few to inspire you.
Amazon
One of the most prominent examples of successful retail digital transformation is the global e-commerce giant, Amazon. Through continuous innovation, data-driven insights, and a relentless focus on customer experience, Amazon has disrupted traditional retail.
Its digital infrastructure, efficient logistics, and personalized recommendations have positioned the company as a leader in online shopping. In fact, it won't be wrong to claim that it set new benchmarks for customer expectations.
The United States Postal Service (USPS)
USPS embarked on a digital transformation journey to stay relevant amidst changing consumer preferences. By leveraging technology and data analytics, USPS streamlined its operations, introduced real-time package tracking, and enhanced overall customer experience.
These advancements enabled USPS to compete effectively with private couriers, showcasing the power of digital transformation even in the public sector.
Walmart
Walmart is another major retailer that has embraced digital transformation. The company has invested in e-commerce, mobile apps, and data analytics. As a result, Walmart is now one of the largest e-commerce retailers in the world.
Retail Digital Transformation Fails: Tales of Industry Stumbles and Strategic Setbacks
As much as most claim, not all retail digital transformations are successful. Here are some retailers stacked on the cautionary aisle after their initiatives failed.
Toys R Us
Toys R Us was another major retailer that failed to keep up with the changing retail landscape. The company did not invest in e-commerce nor adapt its business model to the changing needs of consumers. As a result, Toys R Us filed for bankruptcy in 2017.
Blockbuster
Once a dominant player in the video rental market, Blockbuster's failure to adapt to the digital era ultimately led to its demise.
Despite the rising popularity of digital streaming services, Blockbuster remained rooted in its brick-and-mortar business model. The company's resistance to change and failure to embrace emerging technologies left it vulnerable to disruption, resulting in bankruptcy.
Sears
Once a retail powerhouse, Sears struggled to navigate the shift towards e-commerce and digital innovation.
Despite early online ventures, Sears failed to capitalize on its digital potential, leading to declining sales and store closures. It also responded slowly to changing consumer preferences and barely invested in digital infrastructure. As a result, Sears filed for bankruptcy in 2018.
Borders
Borders was a major bookstore chain that failed to adapt to the rise of e-books. The company did not invest in e-commerce nor offer a competitive e-book selection. As a result, Borders filed for bankruptcy in 2011.
Let's Unleash Your Brand's Innovation
Not only can DPL help you start your retail digital transformation journey, but also ensure its success.
We have a proven track record of success with global leaders across different industry verticals such as PARCO Total and Almajdouie. Our teams have helped each of our clients navigate the complexities of digital transformation and achieve remarkable outcomes.
If you wish to learn how we can help your retail store or chain leverage new technologies for your benefit, use the form below. We'll be happy to get in touch ASAP to discuss your new project.