1610
Technology development for an NPO to provide clean water for 3,000+ rural families
UpTrade — Goats for Water
As SPRING Accelerator's preferred technology partner for UpTrade, DPL, in partnership with UpTrade built a web and mobile app platform. Through it, UpTrade can put a Rupee value on the goats exchanged for assets for smallholder farmers.
MVP Development

Technical Partnership

Custom App Development
The Client
SPRING is a five-year program which aims to help adolescent girls across East Africa and South Asia through products and services that can improve their lives while fueling their businesses. This initiative is currently backed by the UK's Department for International Development (DFID), the U.S. Agency for International Development (USAID), and the Australian Department of Foreign Affairs and Trade (DFAT).
UpTrade was founded by Fariel Salahuddin, an energy analyst and former World Bank consultant who envisioned a unique model to support rural communities by enabling them to exchange livestock for solar water pumps.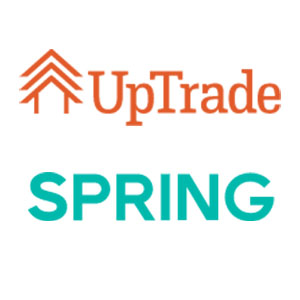 The Problem
With over 130 million people, the rural areas of Pakistan make 62.8% of the country's total population. Scarce resources and absence of direct access to big markets allow contractors – the middlemen who provide resources including water and means of transportation – to exploit the helpless with overcharging and delayed deliveries.
Moreover, the absence of big markets leaves natives with no means to attain liquidity. This major chunk of population, therefore, remains at the helm of extortionists.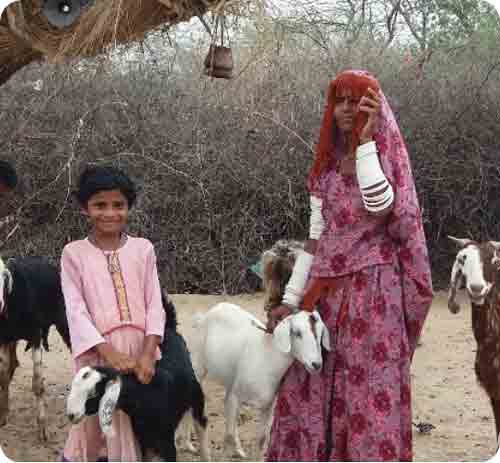 The Solution
Excited to part of innovative movement that will create impact in thousands of rural farmers' lives, UpTrade together with DPL started working on a livestock trading platform that included web and mobile app for UpTrade.
The website would be used for online marketing of UpTrade's initiatives Goats for Water. Visitors can also purchase goats for Eid, Aqeeqa, or charity (zakat or sadqa).
The Impact
UpTrade overachieved SPRING's goal of helping 8,500 women save at least 1,000 hours of labor. Yet most importantly, we are proud to have empowered an initiative that helped 2,830 families gain access to water.
$200

Increase in income

17,000+

Beneficiaries

1,460hrs

Labor saved
DPL is going through another major transformation to tackle the challenges presented by COVID-19.
Read More