Custom App Development
5 W's of Custom Software Applications
Shahrukh Satti
11-Aug-2023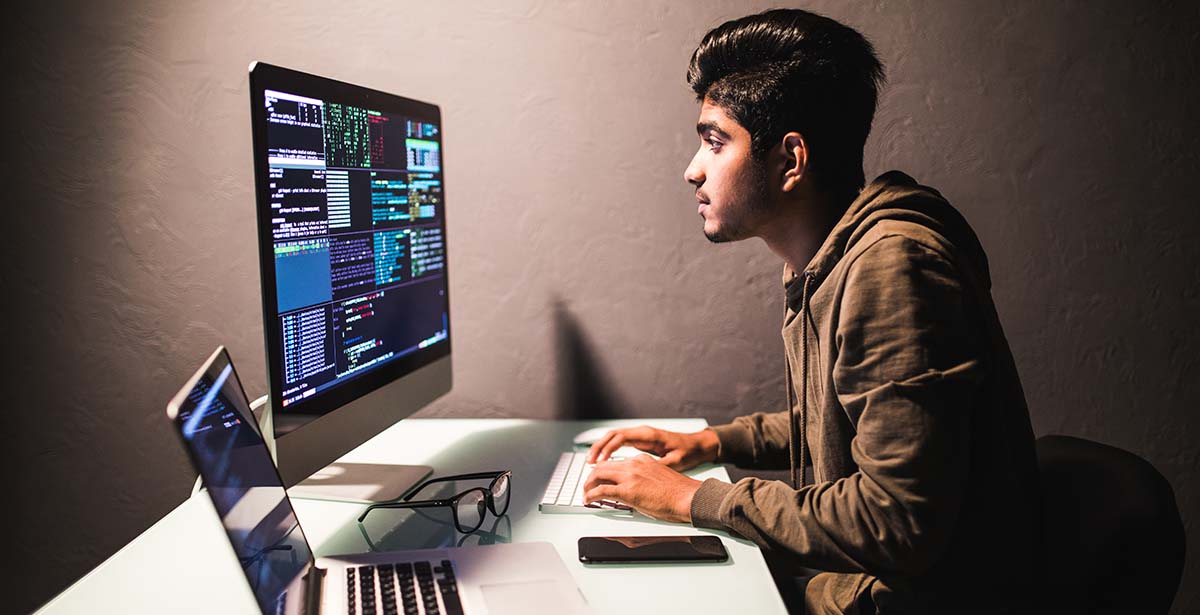 Custom software applications are an integral part of digital transformation. They cater to the unique needs of a business, support seamless integration, empower data-driven decisions, and enhance customer experiences.
Even beyond digital transformation, custom apps are necessary for businesses to thrive. Since we tend to get many questions about these solutions, here's a comprehensive guide compiling all the answers you need.
What are Custom Software Applications?
Often referred to as custom software or bespoke software, custom software applications are tailored to address specific challenges or objectives. That makes them stand out from off-the-shelf or pre-packaged software, which is designed to be used for general purposes.
While they may be a little more expensive upfront, they can provide a better return on investment (ROI) over time. Moreover, your organization has full ownership and control over the code and the application, allowing for easier maintenance and updates.
Why are Custom Software Apps Better than Off-the-Shelf Apps?
In addition to a personalized solution, custom-made apps can offer organizations numerous benefits. Here are a few you should consider.
Ownership
This may be the biggest reason for developing such software. As the owner of the solution, you can control its features, functions, etc. to help with your business goals. You can later monetize it once it's stable enough.
Reliability
With more control over the software, its data, and rights, you can ensure its reliability. So, you won't have to worry about performance or security threats.
Scalability
Bespoke software can grow and evolve with your organization. So, as your business expands or changes, the software can be updated and modified accordingly.
Integration
Custom software applications can be integrated seamlessly with existing systems, databases, and third-party applications. This ensures streamlined and efficient operation.
Cost-Effectiveness
Off-shelf software usually comes with recurring expenses that ultimately diminish its long-term value. That's not the case with custom applications.
Not only does this option rid you from license fees, you can develop your solution iteratively. This will validate your ideas and ensure it fits your budget.
Focus on Productivity
As the software is designed to fit your exact requirements, it eliminates unnecessary features and processes. In turn, it often leads to increased productivity and efficiency.
Unique Features
Custom software can give your organization a competitive edge through unique functionalities you won't find in off-the-shelf solutions.
Security
Your tech partner can develop custom software applications with security in mind. You can request features to protect sensitive data and comply with your industry's regulations.
Who Benefits from Custom Software Applications?
The shortest answer is everyone.
Custom software applications can benefit individuals, organizations, and industries as they address specific needs and deliver tailored solutions.
Even startups can use custom software to build innovative products and services that differentiate them in the market.
If you need more details, here's how custom apps can benefit different industries.
Healthcare – Custom healthcare software can improve patient management, electronic health records (EHR) systems, telemedicine platforms, and healthcare analytics. These further enhance patient care, data security, and compliance.
Finance and Banking – You can create apps to improve transaction processing, compliance with financial regulations, and customer experience.
Education – Bespoke solutions benefit students, educators, and even educational organizations themselves. For instance, you can create software for managing student records, online learning platforms, and administrative tasks.
Government – Many apps can be created to improve efficiency, transparency, and data security in public administration. For example, you can commission one for tax collection or create citizen engagement platforms.
Retail and Ecommerce – Retailers can develop custom e-commerce platforms, inventory management systems, and customer relationship management (CRM) tools. That way, they can enhance shoppers' experiences, personalize marketing efforts, and improve inventory control.
Where Can I Find Custom Software Developers?
Finding a developer for your next custom app may not be that difficult. For instance, you can –
Check freelancing platforms to connect with freelance app developers
Visit online job boards to post your job opening or browse through resumes
Connect with software development companies specializing in custom software applications
Ask for recommendations from colleagues, friends, or business associates
Participate in online tech communities and forums like Stack Overflow or GitHub
However, what you should focus on is how to find the right team for the job. So, here are some tips to help you with this.
Define Your Project Requirements Clearly
Before you start searching for developers, have a clear and detailed understanding of your project's goals, scope, budget, and timeline.
Knowing exactly what you need will help you communicate your requirements effectively to potential developers.
Check Potential Candidates' Experience and Expertise
Evaluate the developer's or team's experience in building similar custom software applications to the one you have on mind.
Look for their portfolios, case studies, or past projects. Assess whether they have the technical skills and domain knowledge required for your project.
Read Client Reviews and References
Seek out your potential developer's client reviews and references from past clients. This can provide insights into their work ethics, communication skills, and the quality of their deliverables.
Don't hesitate to reach out to references to ask specific questions about their experiences.
Evaluate the Developers' Technical Proficiency
Assess the developers' technical skills and familiarity with the programming languages, frameworks, and tools relevant to your project.
You can do this by discussing technical aspects of your project during the interview or by giving them a coding test or challenge.
Some development companies may also create an MVP, or Minimum Viable Product. This is a solution with enough features to collect feedback for future product development.
Ensure Your Tech Partner Values Communication and Collaboration
Effective communication and collaboration are essential for a successful project. Ensure that the developers can communicate clearly in a language you're comfortable with.
Moreover, ask about their project management processes and tools, as well as their willingness to collaborate with stakeholders in your organization.
Consider the Developers' Project Management Approach
Find out which project management methodology (e.g. Agile methodology or Scrum) the developers use and how they handle project timelines, milestones, and changes.
A well-organized and transparent approach to project management is vital for keeping the project on track.
Trust Your Instincts
While technical skills and experience are crucial, it's also important to feel comfortable and confident in your working relationship with the developers.
Trust your instincts and choose a team that you believe can collaborate effectively and deliver on your project's goals.
When Should I Start Working on My Next Custom App?
There's nothing like now to begin working on a custom software app, especially if you wish to stay ahead of the competition. Just remember to do your homework before you start since there are a few steps involved such as –
Project planning, to define the project's objectives, scope, requirements, and budget; this may require some market research to understand user needs and preferences
Budget preparation to define a financial plan and secure the necessary funding
Technical feasibility evaluation to determine if the required technologies, tools, and resources are readily available
Resource availability as some of your potential developers may have scheduling constraints
Market timing in case your app is targeting a specific market or event
Based on these, you can hash out a project timeline that accounts for design, development, testing, and any potential revisions. Your timeline should also accommodate beta testing, user feedback, quality assurance, and testing.
If you want, DPL can take care of all of these factors to simplify the process for you.
As experts on custom software applications and digital transformation, you can rely on us to create a great app that you'll be proud to be associated with.
So, tell us about your requirements in the form below and let's get started right away.