Agile Academy
How Leaders with Emotional Intelligence Handle Difficult Discussions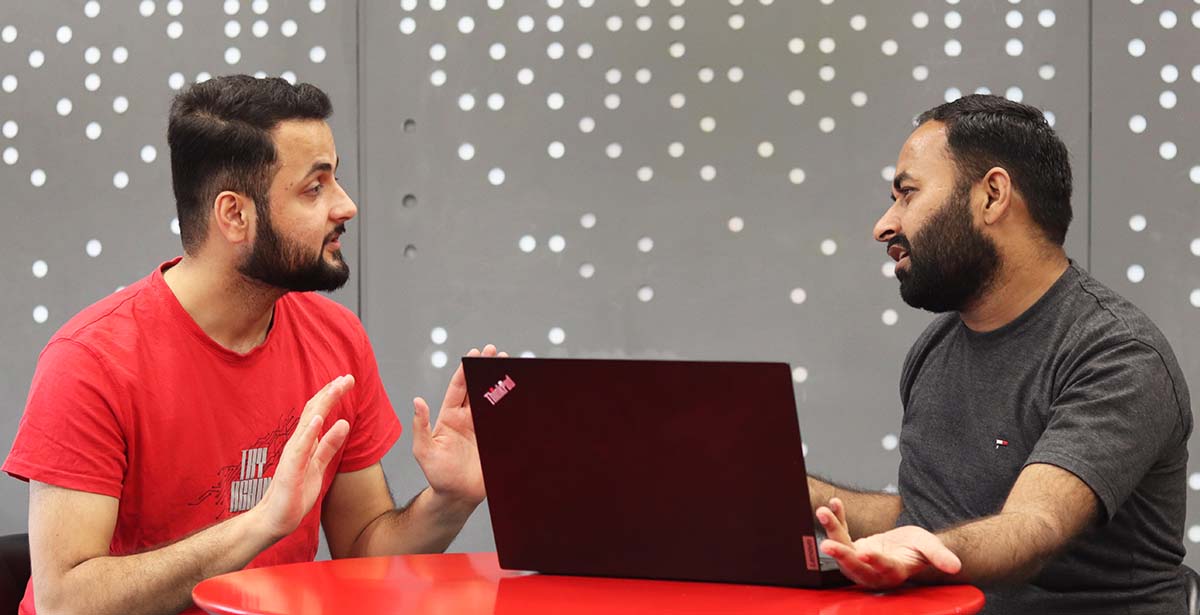 It's not uncommon to see leaders with emotional intelligence falter when faced with difficult decisions. In fact, some may be part of the 70% of employees who tend to avoid difficult conversations, according to Bravely.
The workplace resource company further revealed that 53% of employees tend to handle toxic situations by simply ignoring them. As a result, employee engagement and organizational trust is bound to decline.
Challenges Leaders with Emotional Intelligence Face During Difficult Situations
Emotional intelligence (EQ) plays a crucial role in effective communication and interpersonal relationships. However, in some cases, a high level of EQ may hinder individuals from engaging in difficult discussions and providing constructive feedback.
Empathy Overload
Leaders with emotional intelligence, especially high EQ, may become the victims of empathy overload.
Empathy overload refers to a state where an individual experiences an excessive amount of empathy, leading to emotional and psychological strain.
Highly empathetic individuals tend to have a heightened sensitivity to the emotions and experiences of others. They may often absorb and internalize those feelings as their own.
Empathy overload may manifest in several ways, including –
Feeling emotionally drained or overwhelmed due to the constant absorption of others' emotions
Experiencing a reduced capacity for empathy and a decreased ability to connect with others emotionally
Exhausting individuals physically and mentally due to the emotional burden of empathizing with others
Increasing levels of anxiety, stress, or tension because of absorbing and internalizing others' emotional distress
Facing difficulty establishing healthy emotional boundaries, leading to difficulties in distinguishing one's own emotions from those of others
Experiencing a decline in overall well-being, including feelings of sadness, hopelessness, or burnout
Conflict Avoidance
Leaders with emotional intelligence are well-known for their conflict resolution skills. However, if their EQ is quite high, they may choose to prioritize maintaining harmony and avoiding conflicts.
This can result in avoiding difficult discussions and withholding constructive feedback to prevent potential discomfort or negative reactions.
Unfortunately, this comes with a set of negative consequences such as –
Painting leaders as people pleasers who fear upsetting or disappointing others
Cultivating feelings of resentment, frustration, and contempt due to unresolved issues or the people causing them
Preventing honest communication which, in turn, impacts relationships
Why You Should Deal with Difficult Discussions Head On
You, your team, and even your organization are affected when difficult discussion or feedback is swept under the rug. Here are some reasons to highlight the need to address such situations even when tricky:
Learning how to deal with difficult situations in the workplace is crucial for several reasons:
Your Own Professional Growth
Facing challenging situations further strengthens your resilience, adaptability, problem-solving abilities, and emotional intelligence. All of these are quite highly valued in the workplace.
Improved Productivity
Difficult situations can disrupt workflow and productivity if leaders with emotional intelligence don't handle them effectively.
Navigating through such situations helps minimize their negative impact as well as restore employee efficiency and focus on work.
Enhanced Relationships and Teamwork
Conflicts, misunderstandings, or differing perspectives among colleagues are usually the cause for such predicaments.
Developing the skills to manage these situations fosters better communication and collaboration within teams. It also fosters understanding, empathy, and the ability to find common ground.
Reduced Stress and Improved Well-Being
Learning how to handle such situations effectively reduces stress levels and contributes to overall well-being.
You and your peers also experience a greater sense of control and confidence, leading to a healthier work environment.
Improved Professional Reputation
Leaders with emotional intelligence who can handle tough predicaments can positively impact their professional reputation.
Employers value employees who can remain composed, professional, and solution-oriented in challenging circumstances.
Demonstrating effective conflict resolution skills and problem-solving abilities can enhance your reputation as a reliable and trusted team member.
Organizational Success
A workplace with employees who are skilled at handling difficult situations is more likely to thrive.
By minimizing disruptions and fostering a supportive atmosphere, employees collectively contribute to achieving organizational goals.
Strategies to Improve EQ for Difficult Discussions and Feedback
By now, you have a clear idea of why you need to take action during tough situations. So, let's get started into molding you into a highly effective leader in such predicaments.
Below are some tried and tested strategies that even we at DPL embrace handling our self-managed teams. You'll also see some book recommendations with each to help you get each skill right.
Master Self-Awareness and Reflection
Leaders with emotional intelligence realize that self-awareness of one's emotional responses and biases is key to understanding how they may impact difficult discussions. Regular reflection and journaling can aid in identifying personal triggers and emotional patterns.
Reading Recommendation – Emotional Intelligence: Why It Can Matter More Than IQ by Daniel Goleman
Learn Empathy with Boundaries
Establishing empathetic connections while maintaining boundaries is crucial.
So, practice active listening, understand others' perspectives, and acknowledge their emotions. That way, you can create a safe space for difficult conversations without compromising on the delivery of feedback.
Reading Recommendation – Dare to Lead: Brave Work. Tough Conversations. Whole Hearts by Brené Brown
Never Stop Working on Your Effective Communication Skills
Communication skills like clarity and non-judgmental language help leaders with emotional intelligence express their thoughts more effectively during difficult discussions. This, in turn, fosters understanding and resolution.
Reading Recommendation – Difficult Conversations: How to Discuss What Matters Most by Douglas Stone, Bruce Patton, and Sheila Heen
Implement a Constructive Feedback Framework
Learning and implementing structured feedback frameworks creates a systematic approach to delivering feedback. This ensures the focus remains on specific behaviors and their impact, promoting a growth-oriented conversation.
Here are some highly recommended frameworks you can explore –
Providing constructive feedback is crucial for personal and professional growth. There are several frameworks you can use to structure your feedback effectively, including the following.
Situation-Behavior-Impact (SBI) Framework
This method provides a structured approach to delivering feedback by focusing on the specific situation, behavior, and impact. It promotes objectivity and helps in understanding the consequences of the behavior.
Feedback Sandwich Framework
This method emphasizes delivering feedback by sandwiching constructive criticism between two pieces of positive feedback. It aims to balance the negative with the positive, maintaining a supportive and encouraging tone.
More About the Feedback Sandwich Framework
Pendleton's Rules
This method involves a collaborative approach, starting with self-assessment and focusing on both positive feedback and areas for improvement. It encourages active involvement and joint goal-setting between the feedback provider and receiver.
More About Pendleton's Method of Giving Feedback
DESC Model
The DESC model provides a clear structure for delivering feedback.
It starts by describing the behavior objectively, expressing emotions related to the behavior, specifying desired changes, and discussing potential consequences. It offers a straightforward approach to addressing behavioral changes.
Now you're probably wondering which framework you should adopt.
This depends on the specific situation, the relationship between the feedback provider and receiver, and the desired outcomes.
It's best that you choose a method that aligns with your communication style, preferences, and the nature of the feedback being delivered. Adaptability and flexibility in utilizing different methods based on the situation can be beneficial in providing effective feedback.
Reading Recommendation – Thanks for the Feedback: The Science and Art of Receiving Feedback Well by Douglas Stone and Sheila Heen
In Conclusion…
While a high level of emotional intelligence can have numerous benefits, leaders with emotional intelligence should recognize and address the potential barriers it may pose in difficult discussions and feedback.
Therefore, developing self-awareness, setting empathetic boundaries, improving communication skills, and utilizing constructive feedback frameworks are essential skill.
Especially due to their role in effectively navigating challenging conversation and fostering personal and professional growth.