Custom App Development
Fintech Consulting – How to Get the Most from this Service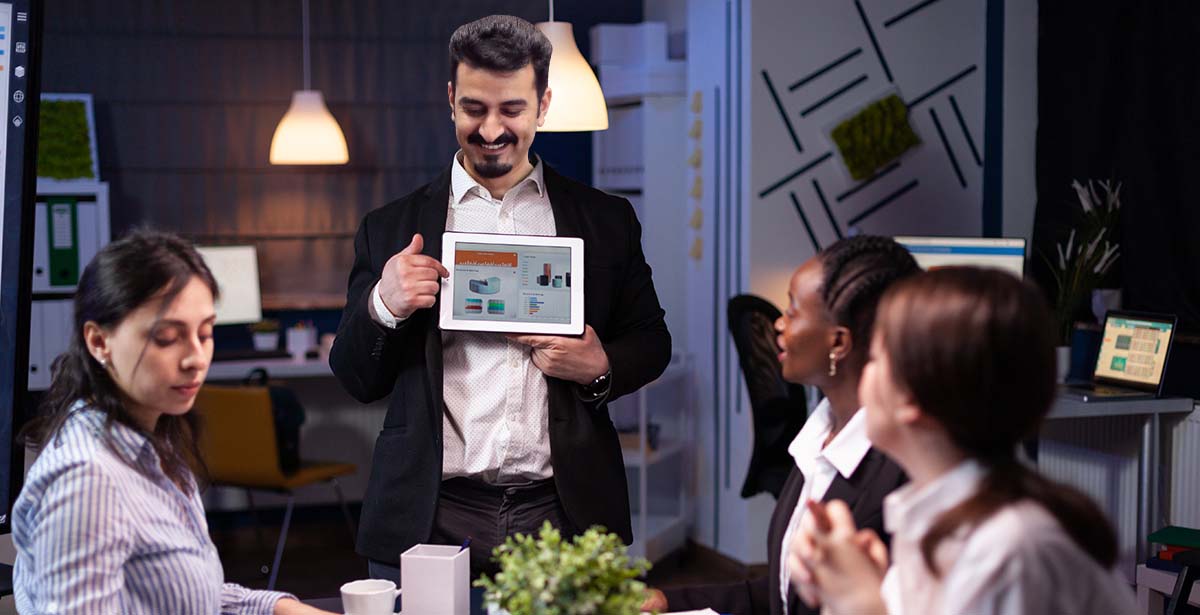 The demand for fintech consulting is quite high. Especially for businesses in the process of digitally transforming themselves.
And with the help of these experts, organizations can overcome some of the competitiveness and complexity of the fintech industry.
But Let's First Cover the Basics of Fintech Consulting
Fintech consulting entails guiding businesses to leverage technology to improve their financial services. This advice may cover areas such as product development, market entry strategies, and regulatory compliance.
Fintech consultants can also assist with the selection and implementation of technology solutions. Therefore, they can help you choose the right software, infrastructure, and security measures to support your fintech initiatives.
Yet most importantly, this service provides you with external expertise and insights to stay competitive, innovate, and adapt to the ever-evolving landscape of financial technology.
The Advantages of Hiring Fintech Consulting
Now you're probably wondering why fintech consulting should be on your list of priorities. For starters, it offers businesses and appreneurs several advantages including the following:
Expertise and Industry Knowledge
Fintech consultants have deep knowledge of the financial industry and the latest technological trends. And what they lack in knowledge they make up for in market research expertise.
Therefore, they can provide valuable insights and guidance based on their experience, helping you and other clients make informed decisions.
Moreover, they can help develop strategies that are well-informed and aligned with market dynamics.
Regulatory Compliance and Risk Management
The financial industry is highly regulated, making compliance and risk management crucial.
With experienced consultants, you get to navigate the complex regulatory landscape. That way, your products and services are compliant with local and international regulations.
Further, consultants can assess potential risks and provide risk management strategies. This can save your business from bleeding valuable resources.
Cost Efficiency
Hiring a fintech consultant can be more cost-effective than maintaining a full-time, in-house team of experts. Especially since you can hire one or a team on a project basis to reduce long-term labor costs.
Customized Innovation
Due to their experience and expertise, fintech consulting experts are aware of technological innovation in finance.
Therefore, they can introduce you to cutting-edge technologies and best practices that'll surely keep you competitive and innovative.
They'll also provide recommendations and solutions that best cater to your business goals and objectives. Therefore, don't expect generic advice.
Speed to Market
Fintech consultants can help accelerate product development and market entry. Their expertise can streamline the process, reducing the time it takes to launch new products or services.
Network and Partnerships
Consultants often have extensive networks within the fintech industry. For you, this means getting connected to potential partners, investors, and collaborators. As a result, your business will grow and expand further.
Scalability
As you control your fintech consulting needs, you can scale their services up or down. This flexibility is especially valuable if you own a start-up since it may need different levels of support at different stages of its growth.
Objective Perspective
Fintech consultants will give you an outside, objective perspective. This can be valuable for your decision-making processes as it allows you to overcome internal biases and groupthink.
Data-Driven Insights
You can entrust consultants to analyze data and provide actionable insights. The right professionals will help you leverage data analytics and artificial intelligence to improve decision-making and customer experiences.
So, How Can Fintech Consultants Help You?
With the above benefits in mind, you probably have an idea of what fintech consulting can do for you. Yet, to be more precise, here's how this service can benefit your organization:
Ensuring Smooth Integration – A consultant can help create strategies that streamline the integration of your new financial technologies. They can also support team bonding, which is essential for effective coordination between the departments using your solutions.
Transitioning Teams to New Tech – As an extension of your organization, consultants will help you onboard staff to best leverage fintech solutions. They can educate and internally promote the technologies they create or recommend for your organization.
Choosing the Right Technology Stack – Fintech consulting will help you make many sound decisions, including which technology to use for creating your next fintech app. That way, you can flaunt a strong, competitive solution that addresses your challenges.
Reducing the Risk of Wasting Resources – Some technologies can waste resources in the long run. Fintech consultants can guide you to make choices that reduce overspending and allocate resources effectively.
How to Choose the Right Fintech Consulting Partner
After everything you read, you may be gearing to find your trusted guide.
However, choosing the perfect fintech consulting partner can be a game-changer for your business. So, here are some tips to help you get the best fit for the job.
Know Where to Look for Consulting Services for Fintechs
You can find fintech consultants in the following three –
Freelance marketplaces
Well-established consulting firms
Fintech development companies
Freelance fintech consultants often have the specific experience and skills you need. They may also cost less in the long run.
However, don't expect continued maintenance and support as they may move on to another project once they're done.
This isn't a problem when hiring big consulting firms.
Such organizations have the experience, talent, and a proven track record to ensure your success through and through. They can also deliver the support you need later.
However, that comes with a higher price and the need for more time. Most importantly, large fintech consulting organizations may not develop the fintech solutions. That's where fintech development companies have an edge.
Development companies that also offer financial technology consulting can deliver a balanced price/performance ratio. They have hands-on industry experience, cost less than big fintech consultancy firms, and are more customer-oriented. Just make sure to choose the right partner.
Find out What Makes a Fintech Consultant the 'Right' One
You're probably going to assess your fintech consulting partner based on how well they meet your goals. Just make sure to also consider the following before deciding on one.
Expertise – Assess your potential consultant's expertise and their understanding of the fintech market. In addition to looking for their reviews, you can request their portfolio to make up your mind.
Background – You need to have a reliable advisor who'll ensure the security of your data. Therefore, a positive background is a must.
Innovation – In a fast-changing and competitive market, you need a fintech consultant who can keep you ahead of the game. So, look for someone with a fresh view and a holistic vision to transform your ideas into working solutions.
Communication – The journey you're about to embark on may not be a short one. Since you need to build a long-term partnership, you need to be on the same page. That's why communication is a valuable trait in a consultant.
Consider Consultants Based on their Niche Specialization
If you have specific issues you wish to address, you may want to consider your consultant's niche specialization. Especially if you're venturing into new, unchartered territory to explore new opportunities.
So, prepare a list of your requirements and possible questions to assess your potential consulting partner accordingly.
Opt for a Fintech Consultancy with a Client-Centric Approach
A client-centric approach is vital as it places the client's needs and goals at the core of business interactions.
Not only does this build trust between both parties, but it also enhances customer satisfaction and tailors solutions to specific requirements. This, in turn, fosters long-term relationships and sustainable success.
So, make sure to assess if the consultant is willing to prioritize your business and align their services accordingly.
Need Fintech Consulting Services Without Clicking Away?
You're currently reading these lines on the blog of a reliable fintech development company with 15+ years of consulting expertise.
DPL has a proven track record working with start-ups and multi-national alike. As digital transformation experts, we can help you strategize and fine-tune ideas that will contribute effectively to your bottom line.
Simply connect with our experts via the form below, and let's work together on your next fintech solution.